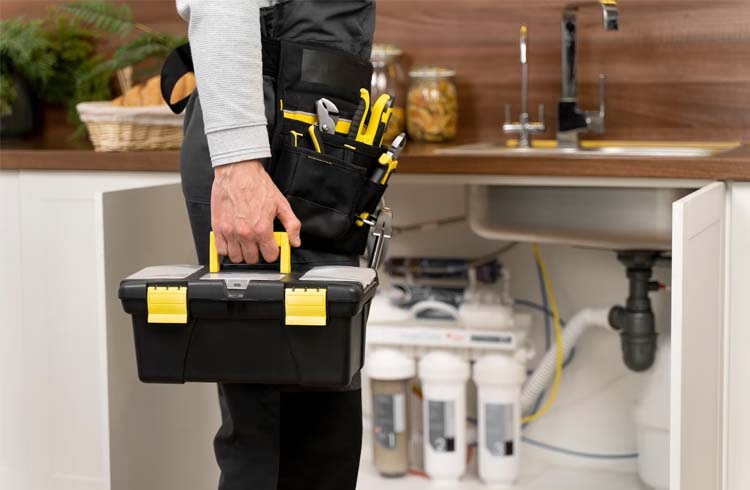 You frequently neglect your home's plumbing system until a problem arises that must be addressed. It's critical to remember that small plumbing problems can develop into bigger, more expensive problems down the road. Since we rely on our plumbing systems every day, it's crucial to thoroughly examine them to guarantee that your entire system is operating as it should.
What advantages can plumbing inspections offer?
Plumbing inspections can give your systems longer lifespans:
If you catch issues with your plumbing before they become major, you can keep everything running smoothly. Put too much stress on your plumbing, and its lifespan could be shortened.
Plumbing inspections may reduce your utility bills:
Your water rates could go up if leaks or cracks go undiscovered. You should expect an increase in your water bill as a result of the constant flow of water. Your Sydney Plumber will check each system individually throughout your inspection to avoid hidden leaks.
Plumbing checks can lead to fewer repairs:
Plumbing inspections will reduce your repair costs. Your system may sustain costly damage from leaks or clogs, and your property may sustain additional harm from mold growth, wood rot, or foundation repairs.
Air quality can be improved through plumbing inspections:
Mold or mildew growth can result from plumbing system leaks. The growth of mold or mildew can degrade the indoor air quality of a home. Plumbing inspections can improve the air quality in your home to prevent mold and mildew growth.
Plumbing inspections may benefit the water quality drinking:
Sydney Plumber can inspect installed water filtration systems while performing a plumbing examination.  Because of this, plumbing checks can enhance your water and air quality.
It Can help to reduce plumbing emergencies:
Somehow, plumbing problems always occur at the most inopportune times. Both the structure of your house and your health may be in danger from this. By identifying potential serious faults and suggesting feasible safety measures or early fixes, routine plumbing inspections can lessen the likelihood of plumbing emergencies.
To prevent tension and worry, plumbing inspections might find issues. Even when clients would prefer to wait for plumbing repairs, we can recommend smart leak detectors and cut-offs to help you monitor potential problems while staying connected to safety precautions.
It is important to give yourself peace of mind that your home's plumbing system is functioning properly. Regular plumbing inspections can lower expenditures while also lowering stress levels.
Successful water pressure:
Corrosion buildup, roots, debris, or leaks may reduce water pressure. Your happiness with your home's water system may decline due to declining water pressure, which may prompt further purchases.
Is there a recommended frequency for having one's plumbing checked?
You advise getting your plumbing checked at least three times a year:
As a preventative measure, having your plumbing inspected once a year is essential. It is important to have a professional inspect the plumbing system of a home you are considering purchasing to ensure that it is in good operating order and is set up to minimize the likelihood of costly repairs being needed in the future.
Take careful note of the inspector's findings before committing to a purchase of the home. In selling your home: Substantial plumbing problems might lower your home's resale value. Potential buyers will either pass on a house with significant flaws or ask for repairs before making an offer.
What to look for in a licensed plumber:
Here is a checklist of common plumbing problems that indicate it may be time to consult a professional. Scheduling routine plumbing inspections can help prevent these problems and lessen the severity of any issues that could lead to more expensive repairs.
What services does the Emergency Plumber provide?
Our vast array of Emergency plumbing services in the Hills District, Epping, Vaucluse, Double Bay, and other sydney areas include drainage, heating and cooling, electrical repairs, and storm damage restoration. 
The Emergency Plumber offers 24-hour emergency and regular services. Mates Rates Plumbing is your best option if you require assistance with any emergency plumbing-related issues or other urgent situations.
The Advantages of Using a Skilled Plumber in Epping
1) Certified and Insured
Confirming that a potential professional Plumbing Services Sydney is licensed and insured is crucial. Also, they have demonstrated their competence and talents by passing a demanding examination procedure.
2) Current With the Most Recent Methods
Hiring an experienced Plumbing Services Sydney for plumbing repairs ensures the task correctly is done the first time. Skilled plumbers keep up with the most recent plumbing innovations and repair methods. They have access to the most recent components, tools, and materials to do the job swiftly and accurately.
Conclusion:
Now that you know the significance of routine plumbing inspections, you can identify the critical seasons and potential red flags to arrange a professional plumbing inspection. Also, you can be sure you're getting the most modern solutions for all your Plumbing issues because professional plumbers only employ industry-standard methods.