Cost saving repairs, maintenance and upgrades

Burst pipes can be a serious problem causing damage to your residential or commercial property, so if you detect a burst pipe, it's important that you call a local Sydney plumber right away. Regular maintenance and inspection from a professional plumber is also recommended as this will lower the chances of future pipe failure due to age or damage.
Any plumbing repair or maintenance should be always done by a licensed tradesperson or your manufacturer's warranty and your building and content insurance could be voided. Your Mates Rates plumber will happily give you advice and can guarantee that you take the best course of action and avoid any costly mistakes.
Preventing burst pipes and plumbing problems
Always keep an eye out for hard to turn, noisy or dripping taps in your home, office or garden, toilet cisterns that continually run, overflowing gutters, leaking hot water tanks, damp spots in floors walls or ceilings or sinks that drain slowly. These are the common early signs of a minor plumbing issue that could result in serious damage and cost you money if not promptly attended to.
Unusually high water, gas or electricity bills can also identify an otherwise unrecognised leak. If your consumption has increased without explanation, this could warrant some expert investigation, Mates Rates could save you a great deal of money in the long term.
Call Mates Rates Plumbing on (02)9191 7369, the first choice for preventative maintenance and repairs by all enlightened residents, strata managers and commercial organisations throughout Sydney's North Shore alternatively, complete the enquiry form to arrange an appointment and quotation or in case of an emergency hit the 'we call you now' HELP button. We can offer a wide range of plumbing services, including commercial plumbing, emergency plumbing and repairs to blocked drains.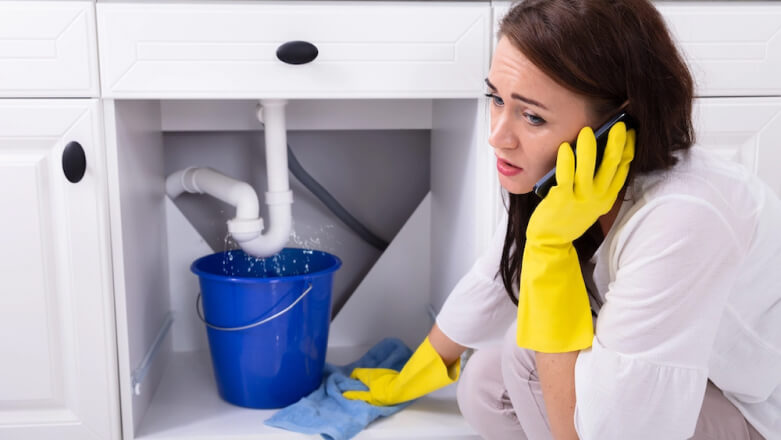 Professional plumbing – save money and reduce waste
As a local business owner or Sydney resident you are invariably trying to economise by reducing waste wherever practical. Mates Rates can help here by fitting water saving taps, showerheads, dual flush toilets and grey water systems in addition to solar or heat pump solutions to replace power hungry outdated systems and appliances. By upgrading to environment endorsed products you will reduce consumption and save money as well as doing your bit for the planet. To arrange a Mates Rates eco economy analysis complete the on line enquiry form and a Mates Rates plumber will call you to make an appointment to check and advise how you can save on all your gas and water usage.
To maintain your businesses water supply, waste plumbing and gas supplies in compliance with commercial NSW Health & Safety requirements have Mates Rates plumbing services conduct a full compliance audit. You can even schedule repairs and maintenance outside your regular business hours ensuring that Mates Rates allow your office's or restaurant's business operations to continue unhindered.
Professional plumbing service
You are guaranteed of a first-rate plumbing or gasfitting maintenance service, exceptional workmanship and attention to detail from your highly trained proficient and reliable Mates Rates plumber. You can be confident that you will receive a complete preventative maintenance solution or repair to whatever type of plumbing or gasfitting issues you have.
Mates Rates provides a high quality plumbing service and has a reputation for excellence and their commitment to prioritizing the needs of their customers. Rates Mates means you will never be quoted the inflated fixed 'book price', so common throughout the NSW plumbing trade. You will receive a fair and accurate quotation for the job you need doing, never an up-front fixed book price that has been artificially increased to cover all possible contingencies.
You are welcome to arrange an appointment with your Mates Rate plumber to suit your needs including after hours and at weekends, plus you will even receive a Mates Rates courtesy call when your plumber is on their way. If you are over 60 years young and have a NSW Seniors Card, your Mates Rates will be even better
Gas Leaks & appliances
Whenever you smell gas you should call Mates Rates without delay whilst it could be as simple as an extinguished pilot light on your water heater you should not generally attempt to relight it when you can smell gas in the area. Turn your gas off at the appliance or meter and wait for your Mates Rates gasfitter to arrive and check for leaks with their specialized gas detection equipment.
For additional information and some practical safety tips on what you should do, go to the Mates Rates 'Emergency Plumbing Service' Page right now, alternatively hit the HELP button, enter you phone number and a licensed plumber will call you straight away with some practical assistance.
Leaking taps & blocked pipes
Fixing your blocked or leaking pipe quickly can avoid unpleasant issues that will only get worse if ignored. A dripping tap is common evidence of a neglected water supply system, and a straightforward minor job for your Mates Rated plumber.
With Sydney water rates always on the rise it's best to get any leaks fixed promptly to save water and stop you wasting more money. Leaking pipes are a common issue in many areas across Sydney's north and west. Particularly established suburbs like Chatswood Epping and Gordon where years of expansion and contraction have weakened domestic and commercial water mains underground.
If you have noticed that your sink is taking longer to drain or the water level is your toilet's is too high or low this is evidence of a choked waste pipe or sewer. This is another issue that when attended to promptly will avoid the mess and subsequent loss of water damage from a blocked waste pipe or sewer.
Cistern & Toilet Repairs
When a troublesome toilet will not flush, or won't stop then it will always benefit from some prompt attention from your Mates Rates plumber. A leaking cistern is not only a nuisance it will also represent unnecessarily higher water bills, and if the leak is on the inlet side it can cause costly secondary damage to your property as well.
Sometimes it is better value for you to replace the old with new, your Mates Rates plumber will give you all the best options and undertake all necessary work to return your toilet to working as it was intended.
Bathroom, kitchen, toilet & laundry renovations
Mates Rates Plumbing provides your complete solution for bathroom, kitchen and laundry renovations providing hot and cold water supply drainage and waste pipes, basins toilets and taps in addition to your brand new appliances.
Sydney plumbing service area
If you live or work in Sydney you are already eligible to receive Mates Rates! Homes, offices, shops and restaurants form Northbridge to Mona Vale, across to Windsor and out to Penrith are all within easy access of a Mates Rates plumber. Call now, or have us call you to set up a convenient appointment or simply ask for some professional plumbing advice, or contact Mates Rates immediately if you have a plumbing emergency.
Burst Pipes Sydney - FAQs
What should I do about a Burst Pipe?
If a pipe has a leak or a burst, you'll lose water pressure. A burst pipe will send water flooding into your home. Locate the main water supply and shut it off to stop the additional flow of water, preventing more damage. Turn off the electricity to avoid shock and call a 24-hour emergency plumber in Sydney.
Does homeowners insurance cover burst pipe damage?
Your homeowners insurance policies cover any sudden and unexpected water damage due to a plumbing malfunction or burst pipe. Fortunately, if your pipe bursts suddenly and unexpectedly, your homeowners insurance policy should cover it because it falls under accidental water damage.
What are the common causes of burst pipes?
A correctly installed pipe can last for decades if it's well maintained but there are some reasons that can cause a pipe to burst. It includes freezing, high water pressure, tree roots, old pipes, and clogs. If you spot yellow or brownish water from your taps, it is an early sign of rusting pipes, and you should call a plumber immediately. 
How can I prevent my pipes from bursting?
To stop them from freezing over, use insulating material to protect them from the cold. Keep your home's cold spots warm, the water in the pipes warm, and the water in the pipes moving. For summer, if you have older metal pipes, consider upgrading your plumbing system. Contact a local plumber, they can detect any damage or leaks and repair or replace any pipes before more damage.
How do I know if my Pipes Burst?
If you notice a fluctuation in water pressure, leaking water, discolored & smelly water, puddles under sinks, higher water bills, or an excessive amount of mold, call a professional plumber to investigate and diagnose the problem.