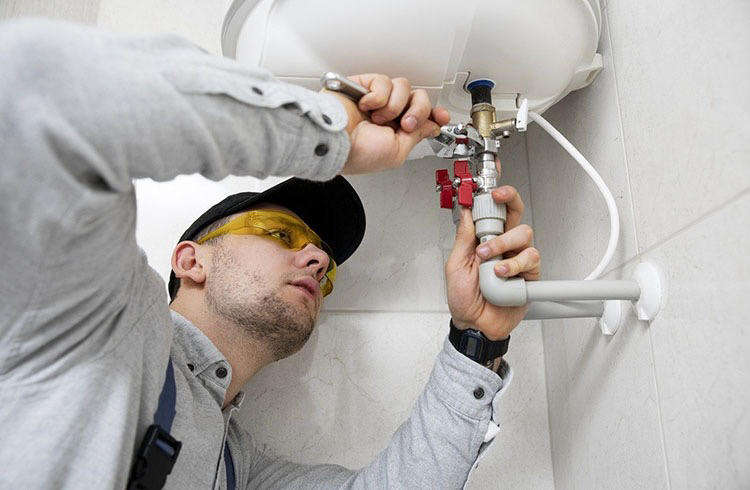 Sudden plumbing failures can happen on any given day, and when it does, it can be a major inconvenience. Imagine waking up to a faulty water heater or leaking pipe, the consequences could be devastating. Besides the emotional and mental stress that comes with such an experience, it could lead to significant damage to the home's structure, leading to expensive repairs and the possibility of missing out on work and other important obligations.
Maintaining this essential system in your home is significant for ensuring its smooth operation. Not only can regular maintenance help prevent costly repairs, but it can also save you time and energy in the long run. In this blog post, we will highlight the numerous benefits of regular plumbing maintenance and discuss how our emergency plumber Sydney services provide a reliable solution during times of urgency. 
Benefits of Regular Plumbing Maintenance
Regular plumbing maintenance saves you money, prevents emergencies, and offers several key benefits for homeowners.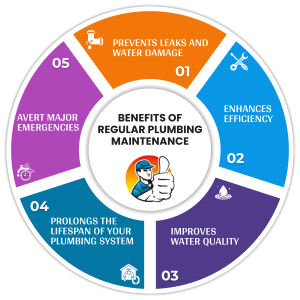 Prevents Leaks and Water Damage
By conducting regular inspections and addressing potential issues, you can significantly reduce the risk of leaks and water damage, which can be expensive to repair if left unattended. Leaks can lead to the wastage of water and increase your monthly bills. By having our professional plumber regularly inspect your home's plumbing system, you can ensure it stays intact preventing any leaks or water damage.
Enhances Efficiency
A well-maintained plumbing system ensures that your home runs efficiently and smoothly. An untreated blockage will lead to major implications and reduce the water pressure in your home. Keeping your home's essential system well-maintained ensures that it prevents any unnecessary blockages and leaks, ensuring the water runs through the system properly and efficiently. Treating the blockage in its initial stage is highly advisable to prevent more costly repairs further.
Prolongs the Lifespan of Your Plumbing System
Adequate maintenance can extend the lifespan of your plumbing system guaranteeing it should last longer for years to come. It helps you to avoid premature replacements and save money in the long run. Identifying the problem and treating it at the initial stage safeguards the procedure to run without any interruptions.
Improves Water Quality
Regular maintenance enables you to identify issues such as rusty pipes or sediment buildup that may compromise the quality of your water supply. Such dirty pipes and fixtures can lead to contaminated water and cause health problems for you and your loved ones. Our emergency plumber Sydney team can conduct water tests and assist you in understanding the quality of water you are consuming.
Avert Major Emergencies
It is always sensible to treat the problem initially before it majors into a significant problem that can leave damage to both your home and your pockets. Preventative maintenance allows you to address minor issues before they become significant problems that often require expensive repairs. By having our professional plumber inspect your home regularly, we can get the problem fixed before it causes further damage. 
Emergency Plumbing Experts
How Mates Rates Plumbing's Emergency Plumber Sydney Services Can Help You in Times of Urgency:
24/7 Availability
When you need an emergency plumber in Sydney, Mates Rates Plumbing is available 24/7 to provide immediate assistance during unexpected events like burst pipes or severe blockages. Our prompt service repairs will ensure your problem is taken care of and you can avoid costly repairs and damage to your property.
Expertise in Handling Emergencies
Our team of qualified and passionate technicians has years of experience dealing with various plumbing emergencies, our emergency plumber services in Sydney can deliver quick assistance when you need it the most. Whether you need minor fixing or minor repairs to extensive restoring solutions, we have the knowledge, experience, and expertise to get the job done right.
Quick Response Time
In critical situations where time is of the essence, our emergency plumber Sydney professionals are well-equipped to arrive promptly and start working on a solution right away. No more wasting hours for a plumber to arrive when already the damage is getting worse. Our quick assistance and expertise will deliver quick and effective results.
Use of Advanced Tools and Techniques
Our team comes prepared with advanced equipment and diligent knowledge to handle any plumbing emergencies. From fixing and repairs to Installations, Extensive sewer and drain services, our range of services will take care of both residential and commercial plumbing needs.
Comprehensive Emergency Services
Our emergency plumber Sydney services cover a diverse range of issues, including commercial plumbing, fixing blocked drains, burst pipes and leaking roofs, hot water repairs, and even new equipment installations in your home.
Conclusion
In conclusion, regular maintenance is crucial for both the efficiency and longevity of your home's plumbing system. Don't leave your plumbing system to deteriorate. Instead, have regular maintenance performed and save yourself from the hassle of emergencies and repairs. However, in case of an emergency plumbing issue, Reach out to Mates Rates Plumbing for a free quote or call us 24/7. Our expert emergency plumber Sydney services are readily available to help you quickly and efficiently resolve the issue at hand.