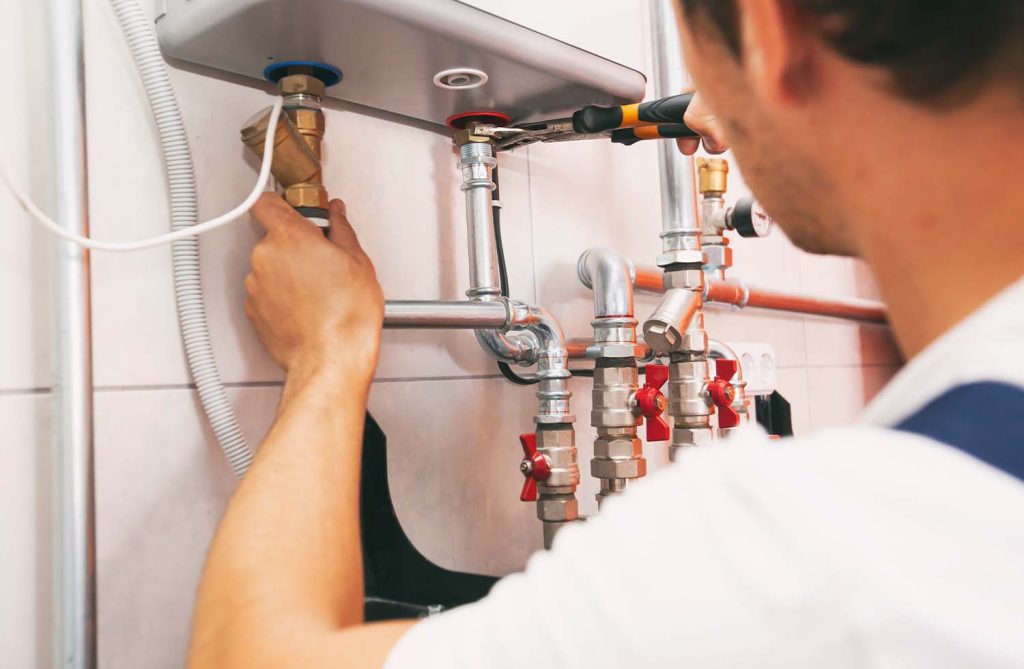 Winters in Sydney can be chilling, especially when temperatures can go as low as 8C - that is cold! On such days, Hot water is convenient and a necessity for daily comfort and convenience. You have to rely on your major daily activities such as cooking, boiling, cleaning and bathing - that demands your heat pump  to run perfectly. 
If your water heater becomes inefficient and needs fixing, then it completely messes up your daily routine and schedules and raises your monthly utility costs, a major inconvenience. Don't let them persist, Schedule your visit to a hot water plumber Sydney wide that can be cost - effective and a convenient option. 
Here is when you need them - 
For Consistent High - Quality Water
A water heater that is in dire need of fixation cannot function properly and meet the demands for your daily needs. If you may experience inconsistent hot waters during bathing or cleaning, it will be uncomfortable and difficult. There are certain reasons why your heat pump may experience problems. In all, with proper and professional hot water repairs Sydney wide, you can fix them all ensuring consistent high quality water to enjoy without any faults and interruptions. 
Inconsistent Hot Water Temperatures
If you are noticing fluctuations in your hot water temperatures between scalding and ice cold temperatures, then something is amiss in the heater as it is a sign of an underlying problem. Again, there would be certain reasons for it - a faulty thermostat, damaged valve or even a broken dip tube. Your professional hot water plumber could address this efficiently by identifying the main cause of the problem and fixing it to make sure you receive and safe temperatures back again. 
Abnormal Noises
Noticing Unusual noises is important as it is one of the early signs that the heater might malfunction. Popping, gurgling or banging sounds are potential indicators that there is sediment buildup. This gradually builds up for premature failure, reduction of water efficiency and often, a complete heater system failure. Better advised to get it inspected as soon as the noises are heard for fixing so that the situation does not escalate any further and you have to spend a bag on it. 
Leakage
Leakage is the buildup to more future structural problems. Puddles around the tank, Corrosion, Staining signs are indicators of water leakage. Ignoring it can lead to expensive repairs for severe damage, mould growths, and severe damage to the tank. This minor problem hence gives birth to major ones so it is advised to get it inspected by a professional. He will assess the situation, find the leakage spots and give repairing or replacement options - all in a single visit. 
Discoloured or Rusty Water
If your heat tank is corroding, then it is the main factor for getting discoloured or rusty water. Corrosion is the silent killer, It not only affects the quality of water received but also damages the integrity of the tank setting it up for a complete malfunction. There isn't a fixed solution to it that can be predicted. You can only know if it needs repairing or replacement when you get it thoroughly assessed. 
Ageing
Like every other electric appliance, Water heater's lifespan is also finite. If your heater is nearing its expiration (They generally last 10 to 15 Years), then it is best advised to get it inspected for regular maintenance as it can possibly increase its operational lifespan. However at such a point, opting for replacement to a new unit can prove to be a more cost effective solution.
Convenient Peace of Mind
DIY repairs on water heaters can be difficult if you don't know the current mechanics of it and extremely time consuming. Improper repairs can be hazardous if not handled properly. Allowing a professional expert helps you address it effectively saving you your time and money that you can utilise elsewhere. 
Also seeking the help of an expert comes with a guarantee that in case the work has a case of a problem, you won't have to bear any expense further and it can be taken care of by them easily. A peace of mind knowing your problem is getting taken care of by safe hands! 
Trusted Hot Water Repairs Sydney Wide
In conclusion,
Don't hesitate to call in experts. Know that for convenient cost, you can handle the problem at its earliest or let it escalate into a major fault that can be an expensive repair. 
Looking to repair your heat pump? Call in the emergency plumbers sydney wide service of Mates Rates Plumbing. Contact us today and Schedule your appointment, we are available 24/7!