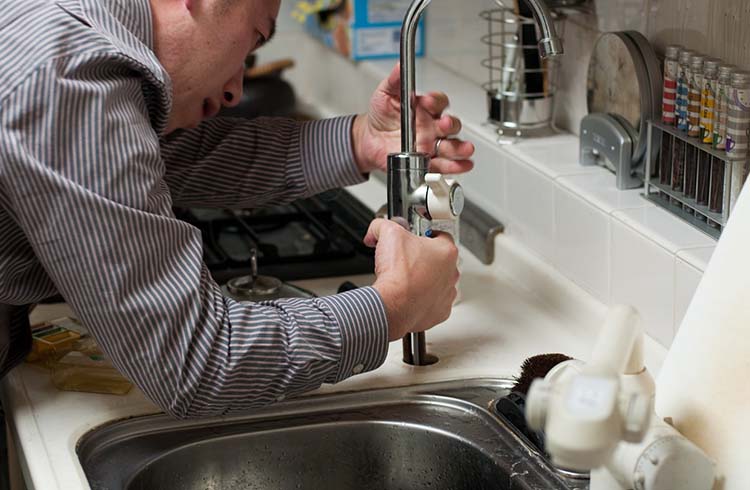 Tired of looking for the best emergency plumbing services? According to the environmental protection agency, it is estimated that trillion gallons of water, of approximately $6 billion, are wasted annually. Mostly all households have running toilets, leaking or another problem that leads to water loss.
Apart from being wasteful, it can also be expensive for you. This problem will lead to a high increase in your utility bills. You should hire emergency plumbers sydney to deal with the skyrocketing utility bills.
Having the right plumber services can help you tackle any unexpected problems. But choosing the right emergency plumbing service is not easy. To make it easy for you, we compiled a list of 8 things you should keep in mind while choosing the best emergency plumber. 
Response Time
Time is of the essence, even when you are dealing with plumbing issues. You need a plumber who can fix the problem and respond quickly before it worsens. It is tough to fix the plumbing problems, especially at odd hours. So, it is essential to choose the right emergency plumbing service that provides prompt action even during odd hours. 
At Mates Rates Plumbing, We pride ourselves on our quick response time. We understand how stressful this problem can be and we are here to assist you 24/7.
Experience Level
The experience of plumbers determines the quality of plumbing services you get. Unqualified plumbers make mistakes and make the situation worse. It will cost you even more money in the longer run. So, before choosing the right emergency plumbing service, you should be considered their experience.  
Make sure that they have the necessary expertise and abilities, and you also need to decide whether or not they can manage your urgent plumbing issues. Choose a plumbing service with a significant number of years of experience that can offer you prompt solutions to the problems you are experiencing. An experienced team should handle all plumbing problems from minor leaks to major repairs with ease.
Services Offered
Not all emergency plumbing solutions are the same. Some offer only basic repairs while some cover a wide range of services. You must select a recognised and reliable company in your area that provides various services, caters to your immediate needs, and can fix the problem effectively.
Equipment and Products Used
Understand that the quality of equipment and materials used can make a huge difference in the quality of output. Carefully review the equipment and material the plumber used to fix your problem. Some unreliable plumbers try to fix the issues using substandard materials, resulting in poor workmanship and recurring problems. Before hiring the right emergency plumbing service, you should be considered that they use high-quality materials and solve the problem permanently.
Insurance and License
Emergency plumbing service companies need to be licensed and permitted by the state. Their credentials prove that the plumbers are experienced and well-trained to fix plumbing issues. This is to make sure you have peace of mind knowing you are getting the emergency handled safely, securely, and effectively.
You should check their credentials, determine whether they are licensed, or ensure that your property is protected by insurance coverage before choosing the right plumber services to avoid any potential risks.
Cost
Cost is the crucial factor you should consider before choosing the proper emergency plumbing in Sydney. Some plumbers charge hidden fees or provide incomplete estimates of the price earlier leaving you with an unexpected increase in the cost after work is done. But it is not in the case of professional plumbing services. 
After identifying the problem, qualified plumbers from a reputed company will always provide their customers with an accurate estimate upfront. You should choose a reliable emergency plumber who can provide you with a comprehensive estimate of the amount of money needed for the materials and labor involved in repairing the plumbing system. A reliable company service will always be transparent about its prices.
You should steer clear of employing plumbing firms that try to disguise the cost, have questionable pricing strategies, or demand additional fees after they have already been hired.
Reputation
You should choose the reputed plumber services with a proven work record. Ask your friends and family and get references from good emergency service companies. 
After sorting the list of the best plumbing service companies, you should ask about their experience and reputation. Look at customer reviews and testimonials on their website or online platform like Google Reviews.
Suppose you visit the company's official website and find positive customer reviews, references, and testimonials. This indicates that the company has the experience and a good reputation for providing high-quality plumbing solutions. 
Location
Location is another essential factor when choosing the right emergency plumbing services. You should limit your search to local locations. They can respond quickly and reach out to you quicker to avoid any further damage.
Problems of an urgent plumbing type may arise. Therefore, choosing local plumber services is advantageous since they are also ready to attend to your plumbing system during inconvenient hours. They enable you to respond more quickly to property emergencies. When you work with local plumbers, you can access high-quality plumber services whenever you want, day or night.
It saves your pocket from spending heavily as local plumbers accrued for the job have prices for their services lower than those of companies located farther away.
Wrapping It Up
Finding the correct and reliable Sydney Plumber is difficult. All the above 8 things help you find the qualified plumbers that best fit your job. You can rest assured with our emergency plumber Sydney services that can get your problem resolved quickly and effectively. Contact us 24/7 and let our team of experts take care of all your emergency needs. Reach out to - Mates Rates Plumbing Today!