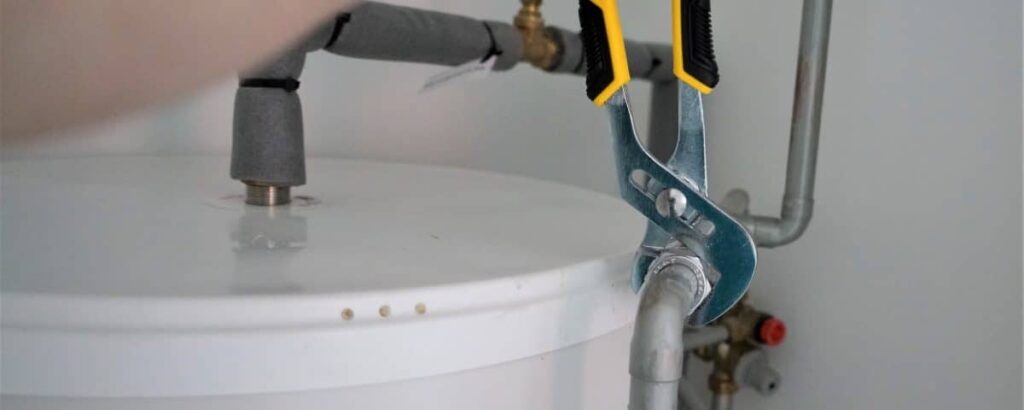 Picking the best and most appropriate plumbing service is unquestionably difficult. Moreover, they have the ability to either handle the situation and fix the issue without any hassle or can lead to a headache. Mates Rates Plumbing's timely service and unmatched customer help are the best in the Castle Hill & Hills districts.
We know the discomfort and frustration that comes with maintaining your home's plumbing systems, which is why we make the repair or replacement process as pleasant as possible for you. Whether it's routine maintenance or complete installation or replacement of water heaters, gas appliances, or air conditioning, you will find solutions to every plumbing problem all under one roof at Mates Rates.
Don't Take Risks, Hire the Best!
Mates Rates Plumbing offers a diverse range of plumbing installation, maintenance, and repair services. What makes us the best?
On time, dependable, and always willing to assist our clientele.
No project or task is too small or too big for us. We pay equal attention to every job and we deliver our best every time.
Skilled, trained, certified, qualified and experienced tradesmen and plumbers in Castle Hill.
Our team of a plumber in Hills District is adept at the advanced and latest plumbing mechanics.
24/7 emergency services with quick turnaround time.
All our plumbers Castle Hill and Hills District work in compliance with the plumbing standards in Castle Hill and other Hills districts.
Free and fair quotations.
Saving You Time & Effort
We offer a fast and reliable service. Moreover, our team thoroughly inspects the site to find the root cause. Our customer-first approach enables us to provide top-quality workmanship in every plumbing trade. Whether your property is facing drainage issues or overflowing taps and valves, we use advanced tools to fix the problem.
Mates Rates' plumbers Castle Hill area provide you with upright quotations with no hidden charges. In fact, you can contact us over a phone call to discuss your problem in detail and fix an appointment. Chiefly, you can also schedule the plumbing repairs and maintenance work outside of normal business hours to guarantee that your business operation or personal works run without any hindrance.
Our whole sole focus is to do the job without causing much disruption to your daily household or business schedule. We provide plumbing services for both commercial and residential properties.
Swift Emergency Plumbing Services
An emergency plumbing problem comes without any prior notice. Correspondingly, our team of plumbers Castle Hill and plumber Hills District is always ready with their toolkit to handle and solve such emergency plumbing situations in and around the Castle Hill area. Whether flooding, blocked drains or toilets, poor water pressures or no water situations – our emergency plumbing service team is well-equipped and capable to tackle all of them.
We work responsibly strictly in accordance with the set rules and regulations. Furthermore, we have complete knowledge about the plumbing facilities in different neighbourhoods of Castle Hill. We understand the frequent plumbing problems that specific suburbs face, the reasons behind them, and how to address them.
Being a local expert plumber Hills District means we fix your plumbing problem in the shortest possible time. Every member in our team is passionate about their plumbing trade and is therefore able to deliver their best no matter what is the scale of the job. Importantly, our work completely justifies the money you pay for our service, hence, assuring complete value for money. Contact us for free estimates!