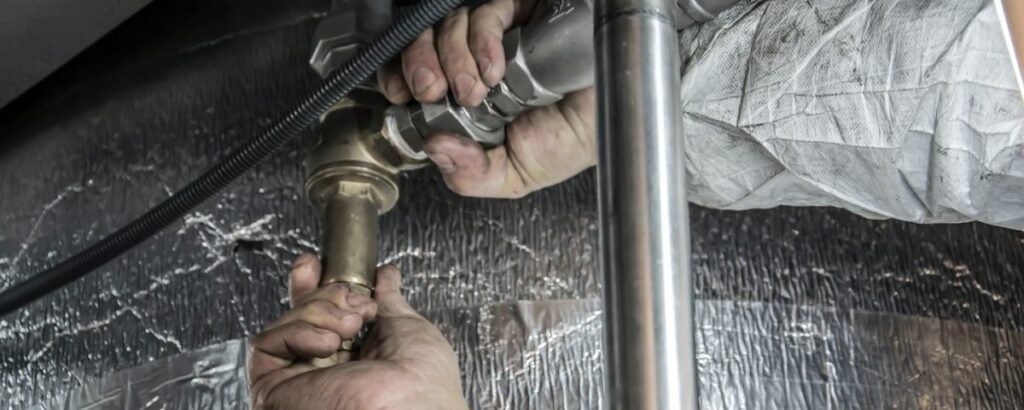 Plumbing is more than just making a list of tools and rules. It is a complex set of unpredictable issues that must be addressed with care.
To solve plumbing issues within a short period of time, and avoid small plumbing problems from becoming larger, it is essential to find skilled plumbers from a team of highly regarded local plumbers in Sydney.
Let us look at some of the most prominent benefits of hiring a local plumber in Sydney.
Fast Response Times
Plumbing emergencies can happen anytime. For instance, you can suffer from pipes burst; water heaters leak with flooding of rooms too. However, the good news is that when you hire local plumbers near you, they can respond swiftly to the demands of their clients. Certainly, having a quick response time is crucial for businesses and local homes.
If you encounter any problems you're having, you should contact your local plumber in Sydney to get a quick response.
Local Knowledge and Expertise
Another benefit of using emergency plumbers is that they have a good understanding of the region. Local plumbers in Sydney know the local nuances and are aware of the best way to tackle any issue.
Old homes, brand new homes as well as large or small homes are not new for a skilled and emergency plumber. No matter what you call the best plumber near you, they may not know the petite things that work through the area.
High-Quality Work
In addition, the local plumbing professionals in the area have the appropriate licence and the appropriate tools for the task. Professional plumbers understand the importance of top-quality plumbing services – from plumbing to sinks and underground pipes. Moreover, local plumbers always commit to the highest quality in all they do so that their customers can spread the word about their services. As a result, you can rely on the fact that they would not compromise on their high-quality work. Likewise, to keep receiving more enquiries, they will also ensure to keep their costs minimal. So, you get the best job at affordable rates.
Knowledge of Legal Questions
When you engage an expert plumber who does not belong to your area, they may not know the legal realm that pertains to your town. In that case, only plumbers in your area will be informed of these issues. For instance, excavation or an emergency replacement of a plumbing line might require a permit which the local plumber you hire can provide without your asking.
Local plumbers can offer useful tips.
Additionally, a plumber from your local area is also able to give you useful suggestions. In addition to fixing the problem, a skilled plumber usually offers suggestions about what to do following the repair or how you can stop the problem from occurring again in the future.
The local plumber will explain the entire plumbing system. This includes the part that was responsible for the malfunction and what preventative measures you can adopt to prevent the issue from happening again at a later date. Moreover, as they know the area well, they may also tell you how long the pipe will last. Such valuable advice from an expert in plumbing can assist you in saving money over the long term.
Local professional plumbers aren't just professionals in what they do. Also, they have tremendous control over specific plumbing components like heaters, toilets and faucets of the area and their durability. Hence, it is always recommended to hire the best local area plumbers for any type of issue.