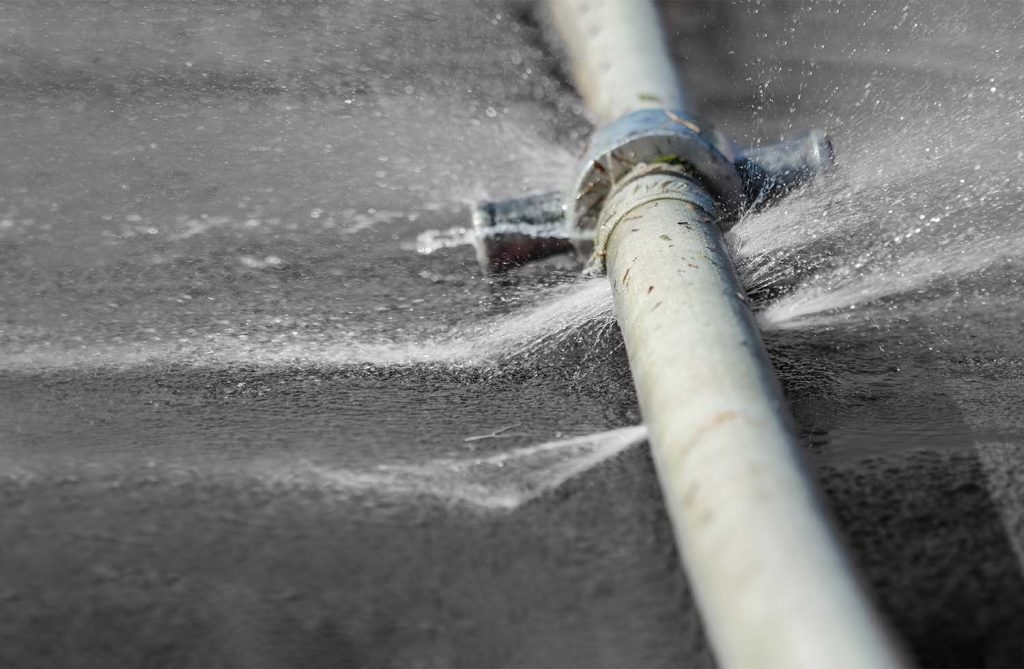 Pipes are often overlooked for maintenance despite being one of the most important systems sustaining your property's entire drainage system. This is not helpful as it can further escalate into major issues such as burst pipes or complete breakdown of the entire system.
By just carrying out regular inspection, you can identify multiple signs that indicate the pipe is about to collapse in the near future. You can then get it treated immediately by reaching out to your nearest burst pipe Sydney wide service.
We have curated some of the most common signs that you may notice beforehand that can alert you to take action immediately before your pipe gets hit with major structural damage.
Common Signs to Look out For
Fluctuation in Water Pressure
Constant fluctuations in flow is bad as it can damage the state of your pipes. If it becomes frequent it can cause enormous stress on the material and can cause the pipes to collapse.
If you are experiencing frequent changes in water pressure despite fixing them several times, there are chances it is putting pressure on the strain and is causing damage to the state of the pipe. Install a pressure stabiliser and regulate the flow immediately to reduce the escalation to complete failure of the system.
Clogging
One of the most common reasons is clogging that can be known when you experience reduced splash pressure. When the clog induced by different sedimentaries build up overtime, it can create pressure. This can block the movement of flow and force it to back up.
This can lead to small and frequent leaks until it escalates into a complete rapture. Clogs can't be resolved on your own hence reach out to a reliable Plumber Hills District to have it treated with the right tools and equipment.
Small Pipe Leaks
Pipe leaks should be considered as an indicator that your pipes are not functioning optimally. Regular small leaks are indicators that the condition of your pipes is failing. These leaks may not seem like much, but they are a sign of compromised pipe integrity. If you ignore these leaks, they may explode and cause significant damage to your property.
Addressing these minor issues promptly is important as it is bound to be expensive. Replacement of the damaged pipe needs to be necessary.
High Water Pressure
High flow Pressure is problematic as it can put a lot of stress on the pipes and due to excessive friction overtime, it can cause it to collapse which can lead to huge water wastage and damage to the entire system.
Normal flow pressure is around 50-80 PSI, if it is registering more than it, a plumber can attach a pressure valve to trim it down to recommended levels.
Visible Water Marks
Another important sign your pipe is not functioning well is visible water marks on the wall. Most of the pipes are structured behind the wall and if there is some kind of leakage or bursting, you can see wet spots on the wall.
You can also notice dampness and water drops coming from the wall. This can turn out to be a problem as along with depreciating the pipe's health, it can deteriorate the wall's condition.
Unusual Noises
Unusual Noises such as Gurgling, Thudding, and Clanging can be a sign your pipes could indicate air pockets or blockages. These issues can lead to increased pressure inside the pipes, making them vulnerable to bursting.
If you are noticing these voices frequently, then there is a high chance there is a possibility of water leakage and blockages. It is best advised to consult your nearest plumber Hills district area to do a thorough inspection in case you hear these sounds frequently.
Other Important Signs you may need to watch out for both inside and outside of the pipe -
Discoloured smelly water.
Mould and mildew growth.
Constant increase in water bills.
Puddles keep forming under the sink.
A rusty appearance of water with a rotten smell.
The faucet splits and splashes.
Accumulation of Sinkholes or Potholes.
Flooding near or in between the sprinklers.
A constant drop in pressure when using different appliances.
Water loving insects swarming your home.
Splashing and hissing noises.
To know about what causes burst pipes and What steps can you take to prevent it from getting worse before it escalates further? - Visit our dedicated article on it.
Your Reliable and Prompt Emergency Plumber Hills District Service
In Conclusion,
By noticing these common signs of your pipe collapsing in near future, you can easily get it serviced by your nearest plumber hills district service to fix the problem in one visit.
Are you having late-night plumbing issues? No worries when Mates Rates' 24/7 emergency plumber hills district service is here to take care of all your plumbing needs with our expertise. Contact us directly on (02) 9191 7369 or reach out to us today!