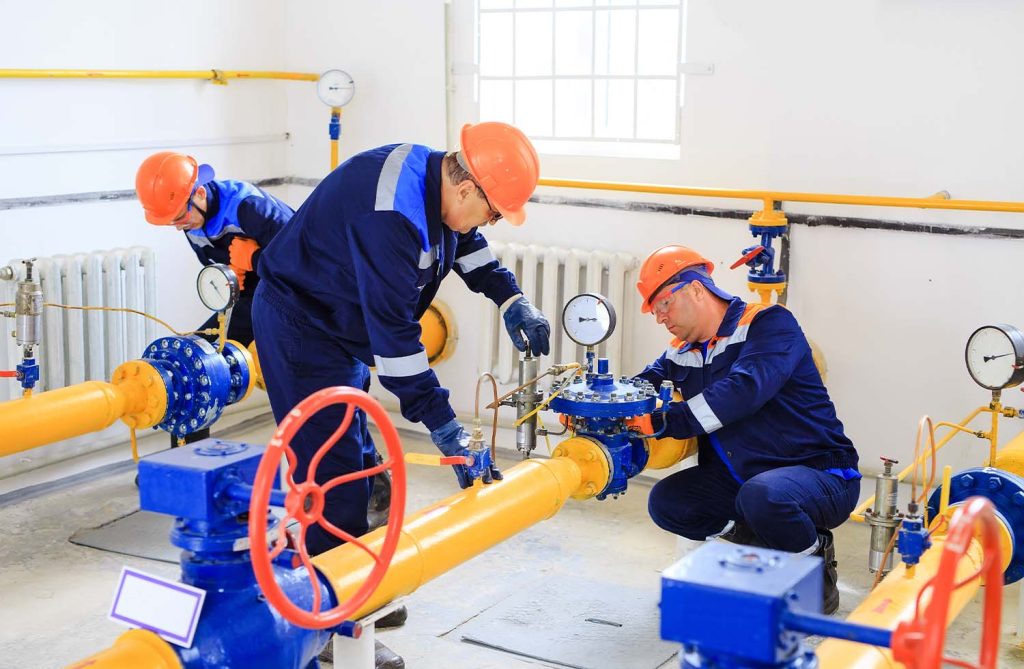 Owning a business, it is inevitable that it will require the majority of your focus and attention. However, there will be times when a plumbing emergency happens with things breaking, pipes getting clogged, fire sprinkles needing fixing. 
It is essential in such times, you have contact with commercial plumbers sydney wide that can help you with it so you can carry on with your regular work.
However, if you are newly starting out and want to have an emergency plumber on speed dial, here are some questions you can ask which will help you with the right plumbing services when you desperately need them.
Is Plumber Licensed, certified and experienced?
Commercial Plumber hired should be licensed and certified, it is a sign of assurance that he is qualified and experienced enough to do his job. Carrying a licence is a testament of all his qualified attributes in providing proper plumbing solutions and can handle any commercial work. Certified and experienced plumbers are generally insured as well so in case of any liability, Insurance can save both the parties from a costly mistake. 
Commercial Plumbing is very broad in comparison from small businesses like retail shops and gas stations to refinery plants and dairy industries require plumbing. Hence, making sure the professional hired for the job is qualified enough to handle it in all business types.
Are Rates hourly or Do they Charge One Flat Fee?
Professional Plumber Sydney Wide will be upfront about the estimate and clear about expenses in order to avoid any unnecessary charges. As a business owner, you should ask for the rate as it is all inclusive of labour or there are parts and you will be charged per hour.
Reliable Service providers will give you a bill stating every charge from work, maintenance and materials used so that you can only pay for what you get. However, it is your duty to confirm it by your side to avoid getting billed extra nickel and dime from such companies.
Do You Offer Regular Maintenance or Emergency Plans?
As an owner, opting for a regular maintenance from plumber Sydney company can be beneficial for you as they will conduct regular maintenance checkups, backflow testing, general site audits and after service checkups for previous fixings done.
By this, they will present to you a detailed report on what needs immediate attention to fix, is it in optimum condition or not and what part needs replacement so that it doesn't turn into a bigger travesty in the future.
Along with Regular Maintenance, systems that need upgrades for being more efficient are recommended who have less chances of them being broken down or requiring repairs. 
Emergency Plumbers Sydney Solutions are on the go 24/7 services under which an expert team of professionals are on the spot to carry immediate plumbing fixations to avoid escalating the situation. 
They are highly essential and a service you should ask for as any plumbing problem which is not fixed quickly can require costly repairs as well as a great deal of stress and inconvenience.
How Long Have You Been in Business?
Easiest way to get an idea about reliability and trustworthiness of a company is to ask about their experience in this industry. Established old Plumber Sydney Team such as Mates Rates Plumbing with over 25 years of legacy speaks for itself and instantly signals you they are the right ones for the job.
It is better to reach out to an experienced company as hiring an inexperienced company can prove to be even more costlier. Hence, choose commercial plumbers with proven track records for quality work.
What is your Warranty Policy?
Consider asking for the service provider's warranty policy before signing them for the job. Usually, the components or materials used have their own unique warranties but we have to make sure if the plumber is guaranteeing his work/labour as despite materials used being of standard quality, if the installation is not properly done then it can prove costly.
Quality Plumbing Companies are all confident in their work and still provide warranty for a specific period of time in case something goes wrong.
Reliable Commercial Plumbers Sydney Wide
In Conclusion,
With this curated guide, you can now make an informed decision about choosing the suitable expert to do the job and provide a complete plumbing solution to your business regardless of any type.
For all your commercial and emergency plumbers Sydney needs, Get in touch with our professionals for new installations to sewage treatments, We are available 24/7!
Call Us or Contact Us today to Book our Visit!